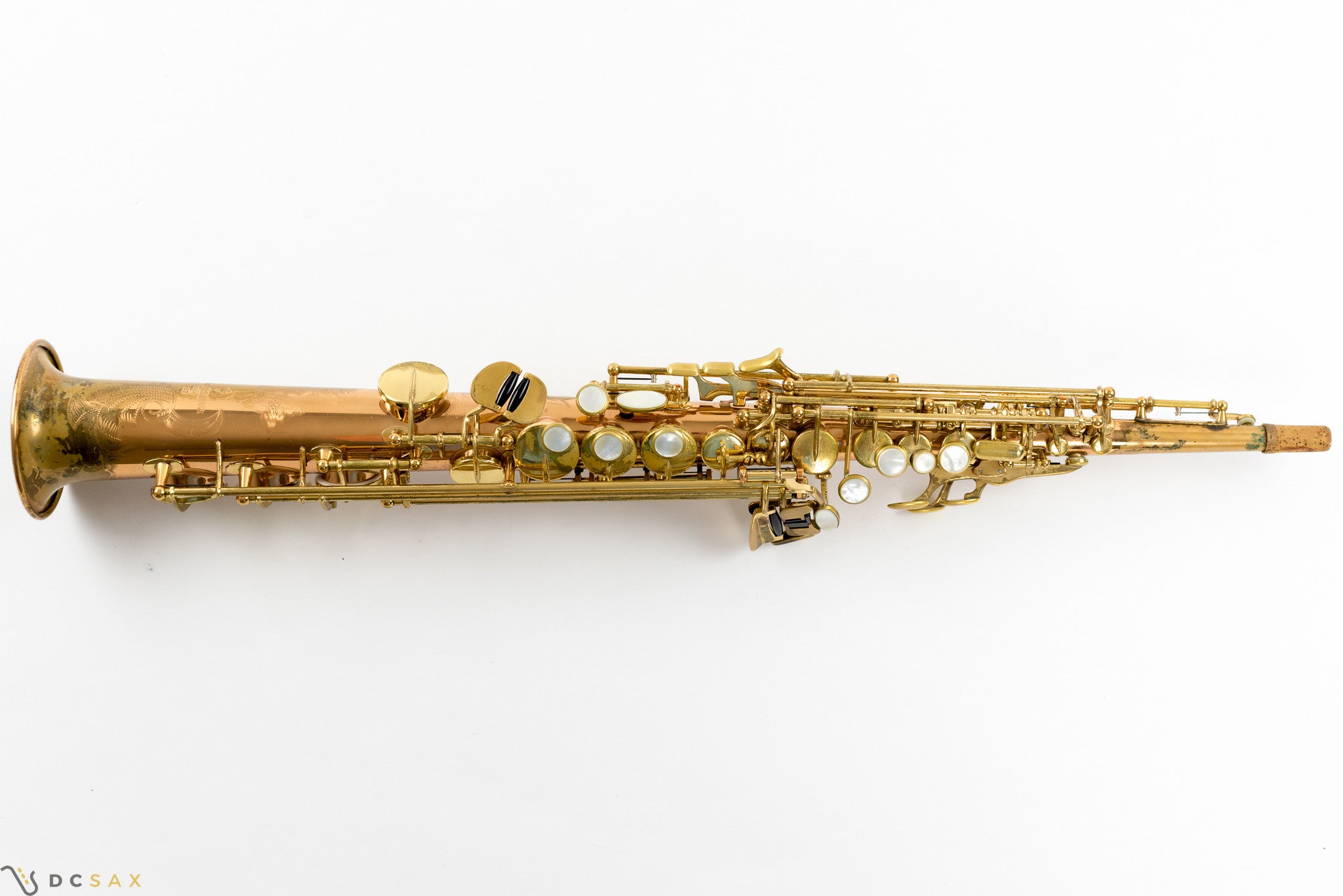 Yanagisawa S-902 Soprano Saxophone
Yanagisawa S902 soprano saxophone. Yanagisawa soprano saxophones have an excellent reputation for being easy to play and super even response. The 902 model has the optional bronze finish which warms up the sound. It has a one-piece design similar to a Mark VI soprano, which increases resonance and reduces resistance. 
The sax was just regulated prior to sale, so the pads are sealing perfectly. The horn plays well from Bb to to F#. It has an even, warm sound through the entire range. There are no dents and no major repairs. As you can see, this horn has lost a fair amount of its lacquer through honest playing, but everything is straight on this horn and it's ready to go. The sax comes in its original case.