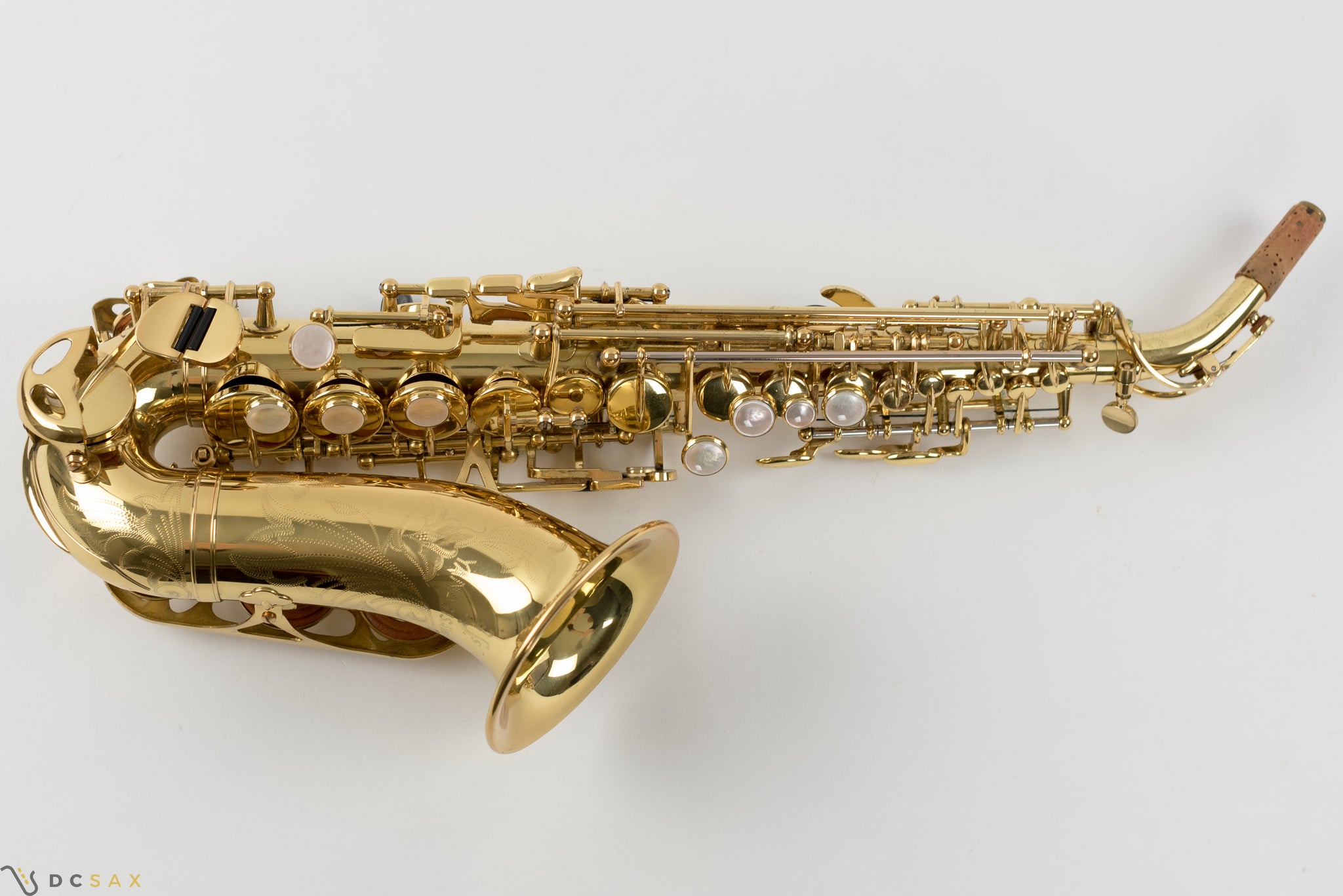 Yanagisawa SC-800 / SC-880 Curved Soprano Saxophone
Yanagisawa SC-800/SC-880 curved soprano saxophone. The serial number is 140,xxx,  made in 1986. The condition is excellent for its age, indicating that this was a horn that was used very little by the previous owner. The body is very straight, and there is very little lacquer loss. The pads are older, but are sealing well enough to get around the horn with ease. However, it will most likely need to get a pad regulation from the new owner. 
Yanagisawa has a reputation for making incredible sopranos, and I'd put this in the same category. The feel of a curved soprano is quite different than a straight soprano. The sound is a bit more thick and lush than what I've come to expect with most straight sopranos.