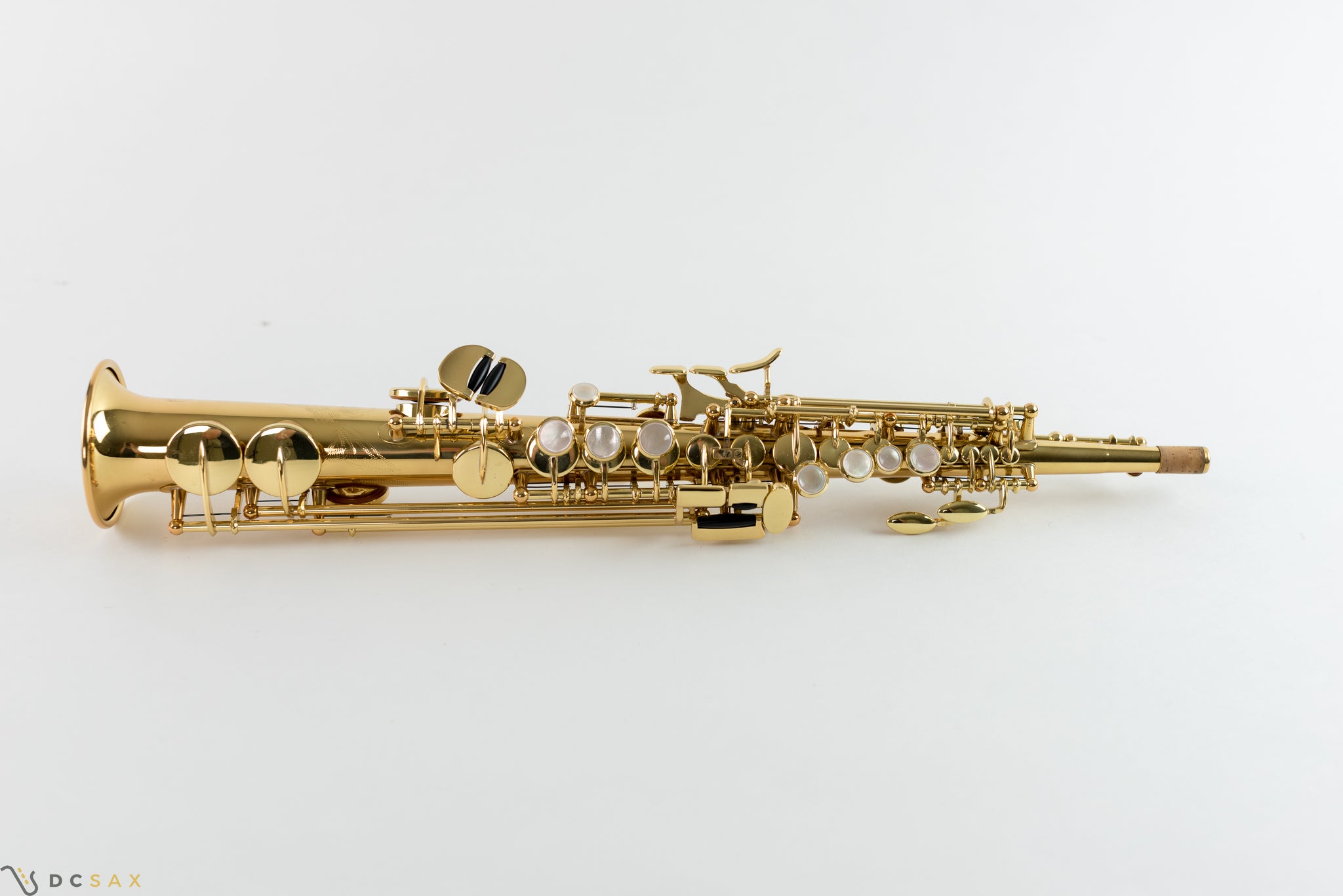 Yanagisawa SN-981 Sopranino Saxophone, Near Mint
Yanagisawa SN-981 sopranino saxophone. This is a professional level sopranino saxophone that looks and feels like a new instrument. The saxophone comes with the original mouthpiece, cap and ligature. 

This is a very fun saxophone to play. It's incredibly responsive and the tone and pitch can change with slight embouchure movements. It definitely takes some practice to get used to the smaller form. 
You can get away with using soprano reeds on this sax, but the base of the reeds will have to be clipped in order to use them. 
Of course, this is not to be confused with a soprano saxophone. This is the smaller sibling, pitched in Eb, a full octave above the alto. For comparison, I've included a picture of this 'nino next to the bell of a bass saxophone.