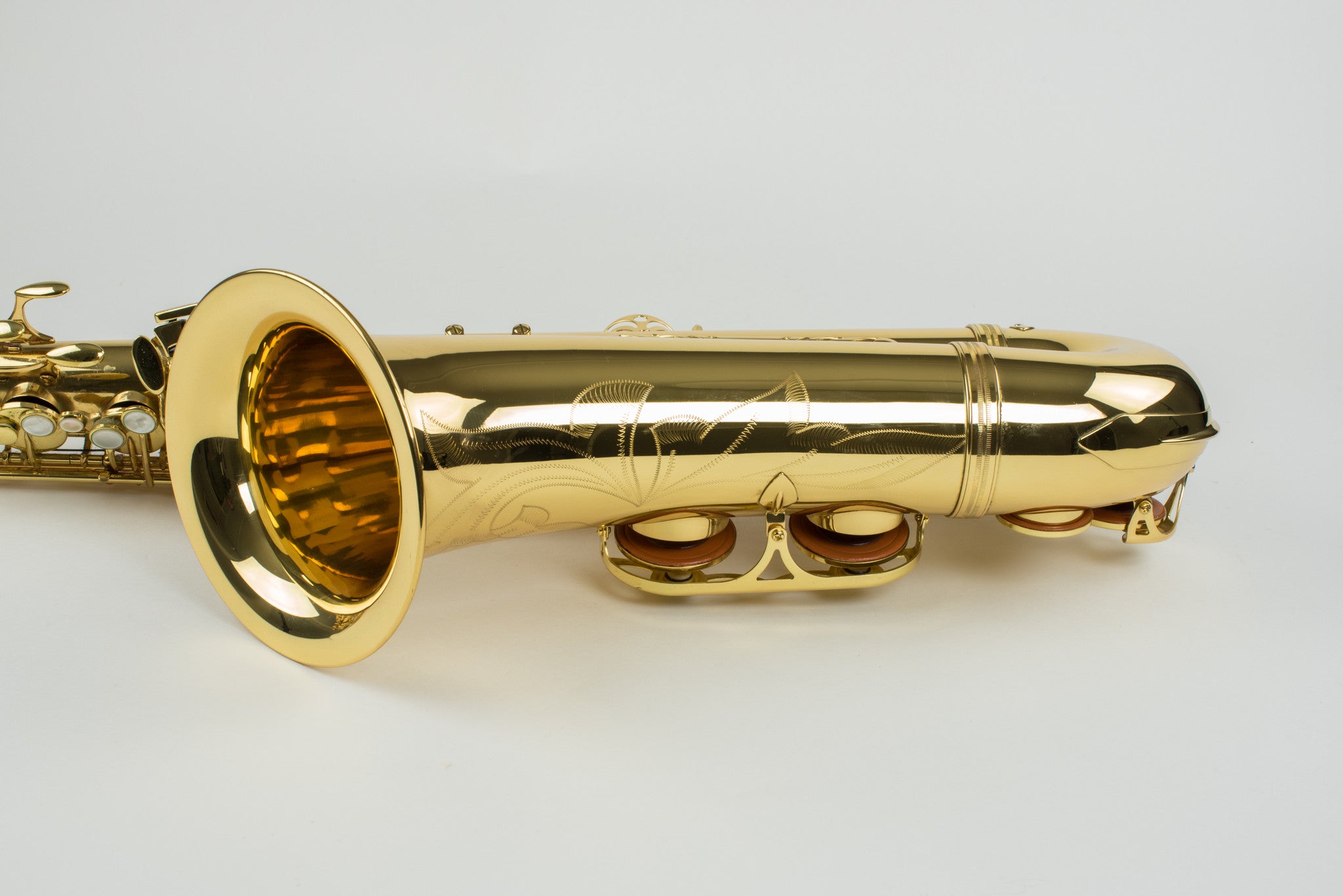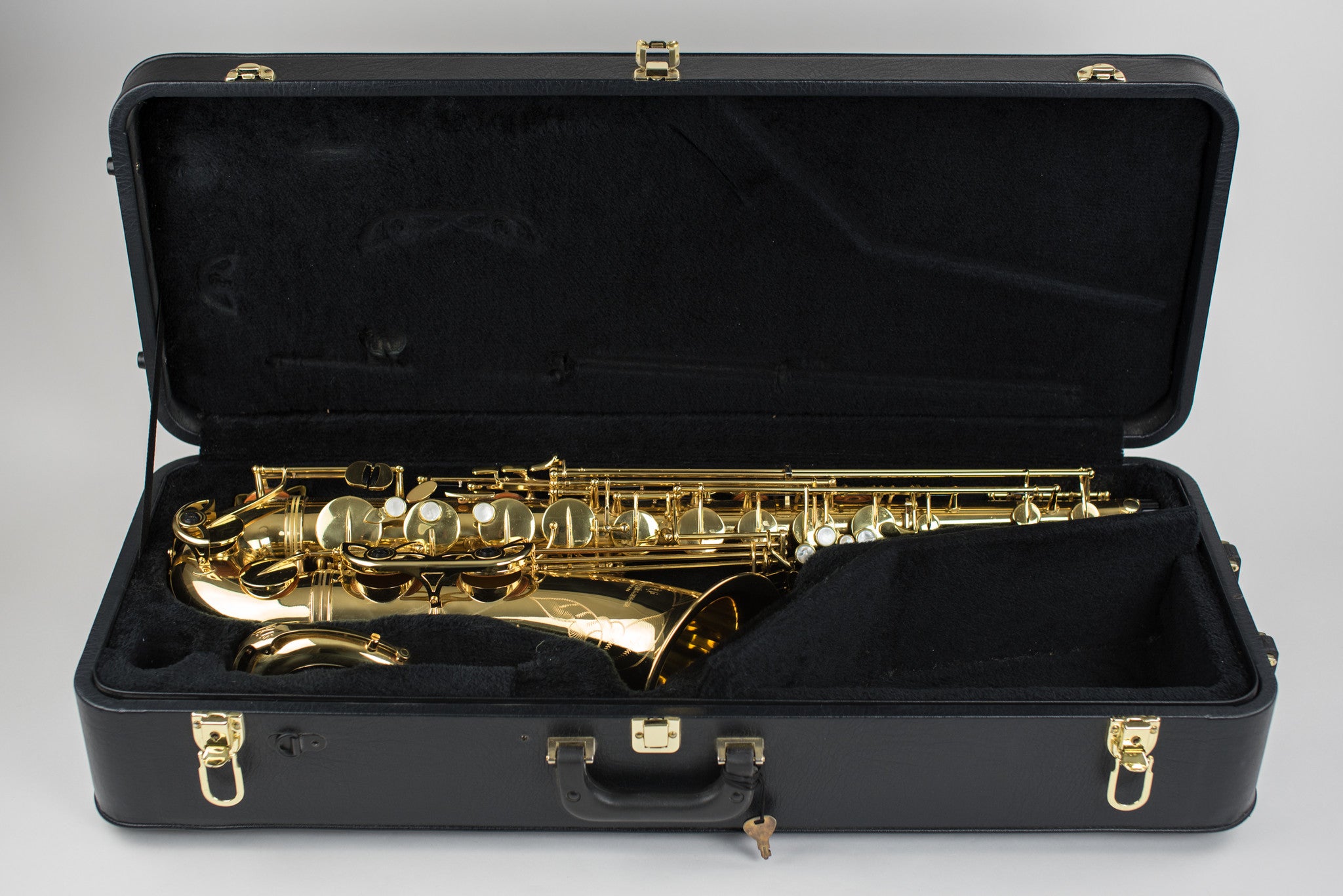 Yanagisawa T901 Tenor Saxophone Near Mint 901
Yanagisawa T901 tenor saxophone. The horn is in nearly perfect condition, and shows very little signs of wear. There are no dents and only a couple light surface scratches. The pads are in perfect condition, and everything seals perfectly. Low Bb to high F# is effortless on this sax. 
Along with Selmer and Yamaha, Yanagasawa has a reputation as being one of the top three sax makers, and playing this sax makes it easy to see why. This sax occupies the same place in the marketplace as the Yamaha 62, and it is certainly a worthy competitor. To me, this saxophone plays with a bit more stability than a 62 tenor, and has a more focused, clear tone. You can't go wrong with this sax, and it's an absolute bargain in this price range compared to everything else out there.